Top Ten Board Games Of All-Time (2017)
Every year Stephen and I (Chris) plan to create a list of our current top ten board games of all-time. Yes, this is 100% opinion-based and yes, we understand you will disagree with some of our picks...but hopefully, we might introduce you to a few really stellar games that might peak your interest and even make it into your own game library. Enjoy!
P.S. Be sure to share your own top ten list in the comments section! We would love to see what makes it onto your list!!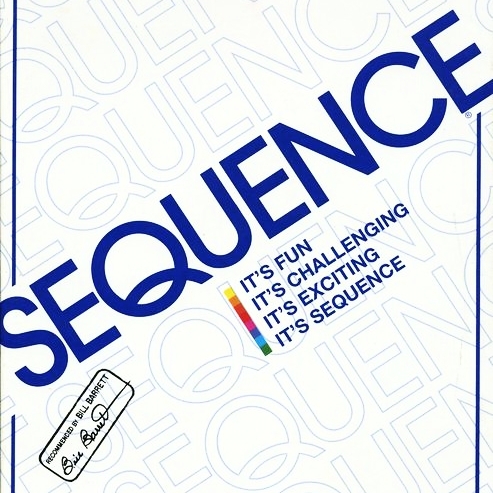 Sequence at it's core is essentially a team version of Connect Four where cards you draw determine which spaces you can claim for your team. The twist is you don't know which spaces your partner or the other team can claim. I love this game because you can teach it to anyone within minutes and there is actually a lot of strategy and trust that goes into playing this game successfully. Finally, I'll say if you enjoy playing the card game Euchre, you're going to absolutely enjoy this board game!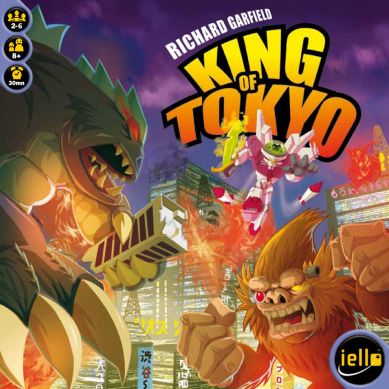 This is a great introductory game that is fun for all ages! The monster concept draws in both adults and children. Also, everyone loves to roll dice and the Yahtzee-like mechanics where you get to roll up to three times makes it very compelling. This is one of the best games out there with a quick setup time and gameplay lasting around thirty minutes. The same game publisher has recently come out with a 2nd edition with new and improved graphics and additional expansions are available adding more depth to the base game.
Deception: Murder in Hong Kong
I very much enjoy the interaction involved with social deduction games and Deception fulfills every aspect of what this genre of board game is supposed to have. From the very beginning of the game everyone is a suspect to a murder with only a forensic scientist knowing the true murderer. The twist to this game, is the murderer is one of the very people investigating the killing! This is definitely a game I have enjoyed very much when I have larger groups of people wanting to play a game together.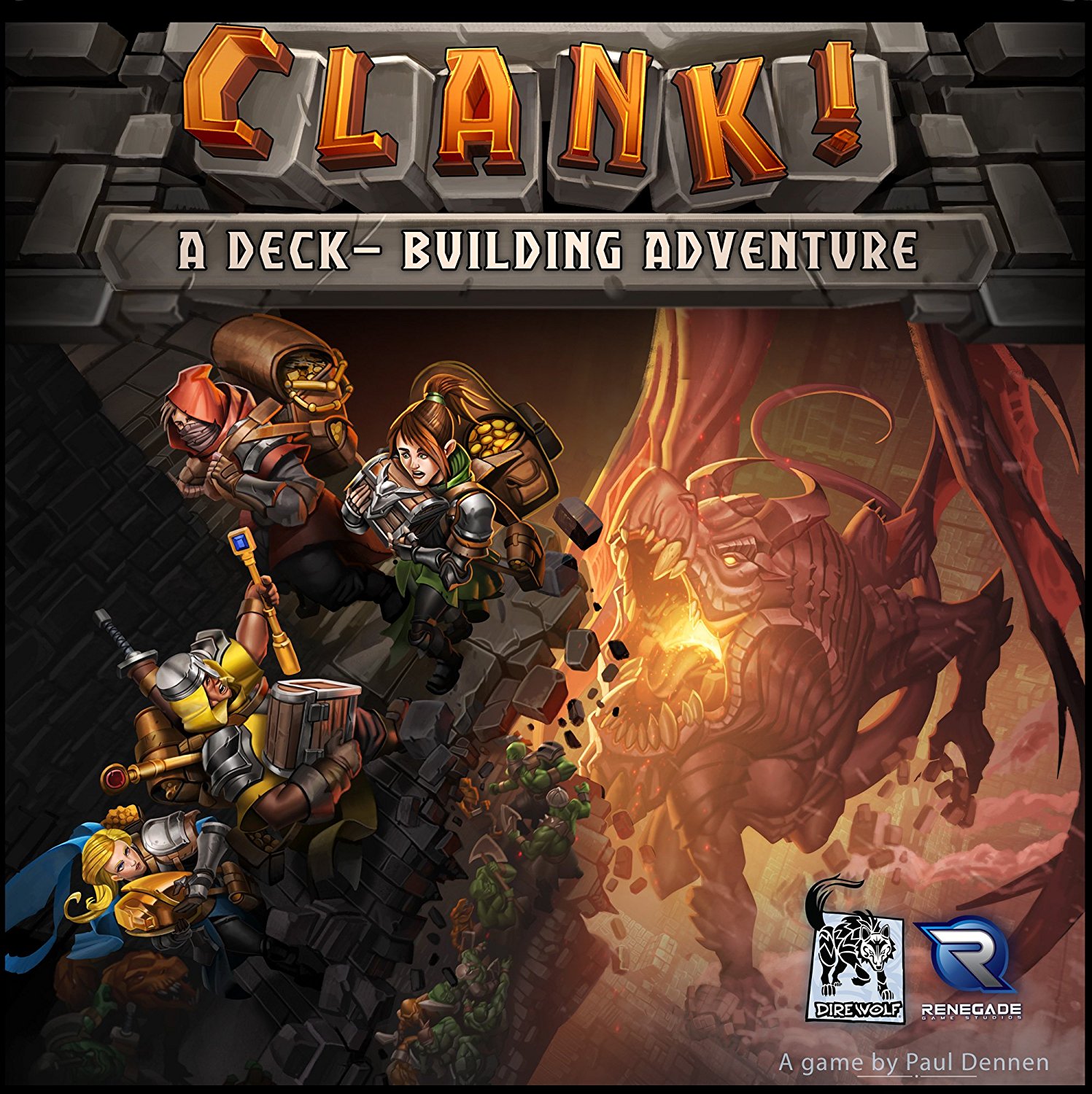 This is an excellent game that incorporates deck building accompanied with a physical board game that is uniquely designed. Players find themselves exploring the depths of a dungeon, grabbing treasures, and making a mad dash for the door. The goal being to avoid making too much noise (aka "clank") and having the dragon come after you. The game will require a good deal of planning and strategy along with a push your luck component that makes the game so unique and exciting. This is a great game for both older children and adults!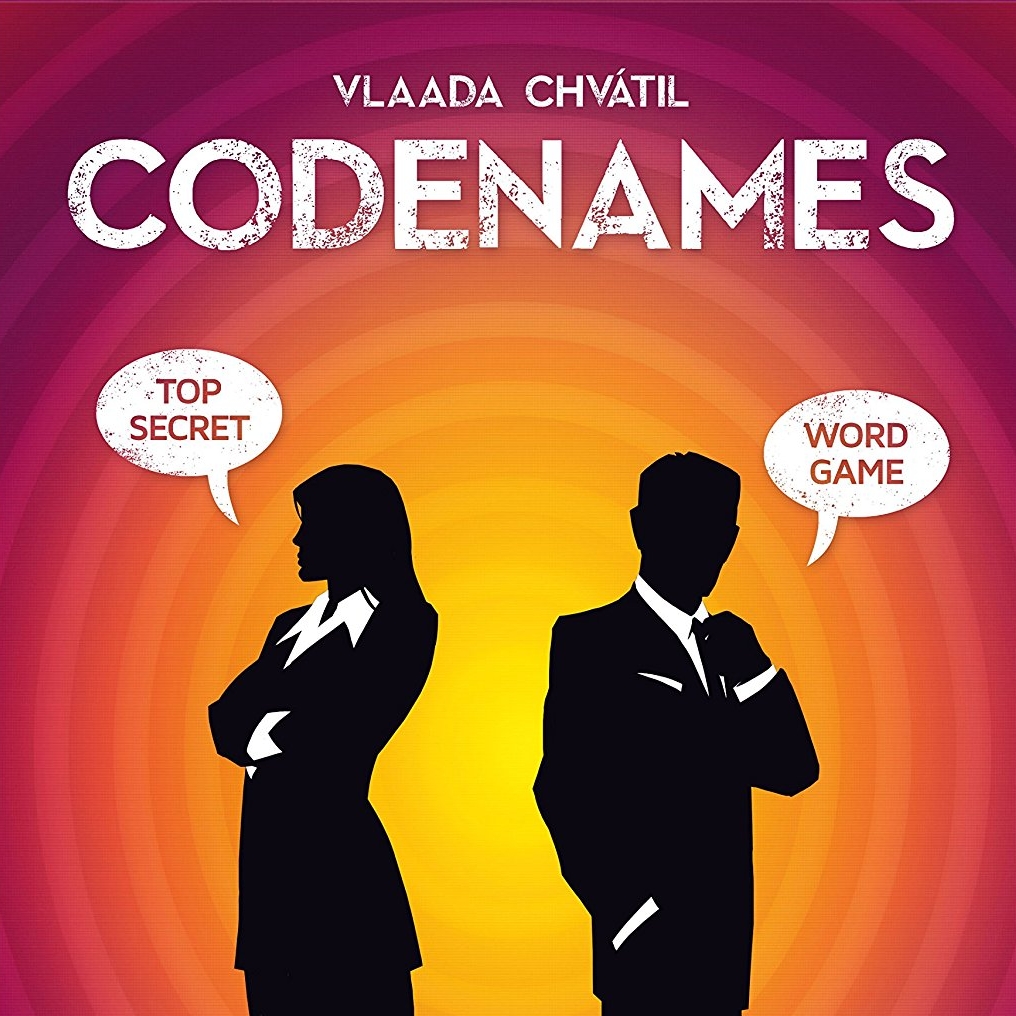 This is a fantastic team game where there is a clue giver that can only utter a single word and how many cards that word is associated with. This leaves the rest of the team left to contemplate which of the 25 random words they are supposed to be guessing. Everyone I have played this game with has absolutely loved it....and I mean EVERYONE!
For more info, check out our Codenames Overview Page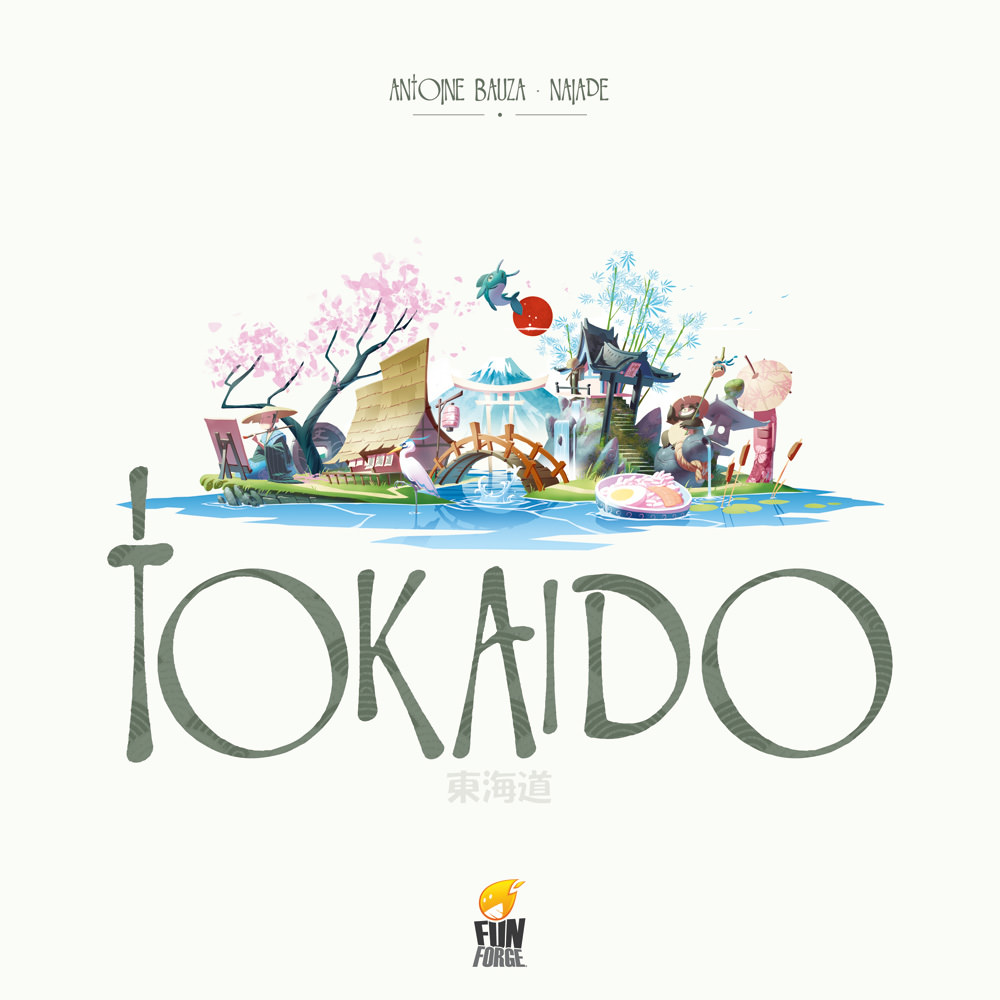 This is a visually beautiful game from the famous award winning designer Antoine Bauza. It's a light strategic game that is all about set collection with little conflict with other players. This game can be enjoyed by all ages with simple mechanics but is greatly improved with the Crossroads expansion. It is an excellent game that attracts casual gamers and is one that is played frequently with my friend groups.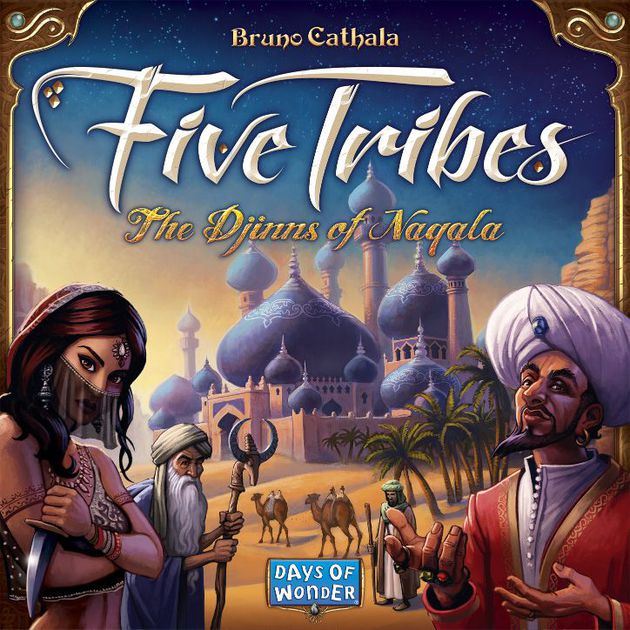 I'm not going to lie, the very first time I opened Five Tribes, I thought....what did I just get myself into! There were a ridiculous amount of meeples inside and I thought this would take forever to setup and learn! But once I had some time to understand the game mechanics, this game quickly became a favorite and not a pain at all to setup. This is a great Euro Game where you're navigating different types of meeples across a modular board. This is a great medium-weight Euro and actually is fairly easy to teach!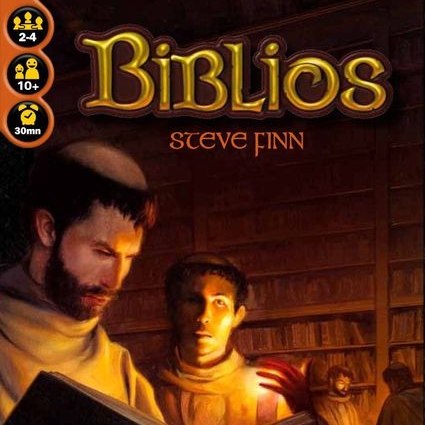 This is a fun and clever bid and auction card game that is perfect for gamers and non-gamers alike. It is easy to teach and has simple mechanics which attracts non-gamers but also has a great strategic component that really draws in more experienced players. The portability alone has made it easy to take to all different environmental settings as the whole game has the feel of a small light book. Biblios is great for 2-4 players and this is one of my favorite 2-player games of all time. I highly recommend it!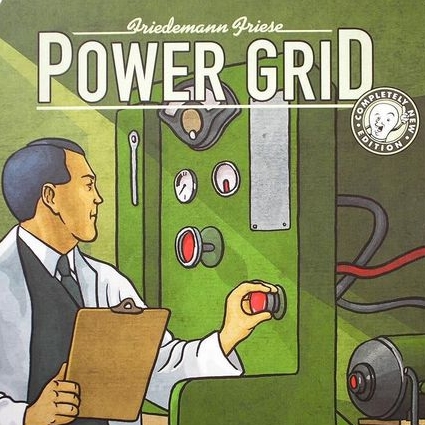 Power Grid is a Euro game with a ton of very interesting mechanics. You play as an owner of a power company and you compete against other companies to power the most cities and ultimately earn the most money. The game consists of rounds where you bid on different types of power plant that are powered by various forms of commodity resources (oil, coal, nuclear, etc...). The cost and availability of these resources changes throughout the game, so you have to be mindful of the supply/demand of the commodities throughout the entire game. The supply/demand aspect is what I really like about Power Grid and your strategy in this game is really reliant on what your competition is doing.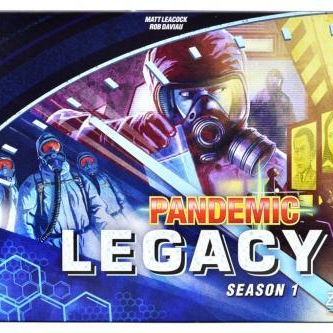 This game is unlike any other and is a huge upgrade and improvement from the original Pandemic. This co-op game is not for the casual gamer and will require a lot of hours, strategy, and devotion…. BUT IT'S WORTH IT! Each game you play affects the board permanently and will affect all future games as well. Every person that owns the game will have a completely different experience. This is the perfect game for those looking for more depth, strategy, and to experience a game like no other! I highly recommend playing this game but you should start from the beginning as it will get too confusing starting after a couple games have been played. It has all the mechanics from the original but adds so much depth with endless choices and possibilities.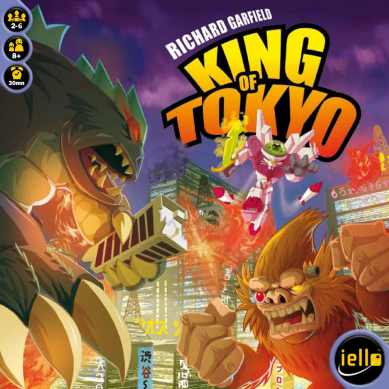 King of Tokyo is a game you can play with any age. I have been able to teach little kids all the way up to grandparents. This game uses a Yahtzee-like mechanic that is very logical to everyone who plays. The game is a monster-themed version of King of the Hill in a race to reach a specific number of VPs. King of Tokyo also has a couple expansion packs that add more variations and strategy alternatives to the game for those who think the base game is too simplistic. I personally enjoy just the base game and for someone who really steers away from dice games, this one is definitely an exception because it is just really well put together from start to finish.
This is a fantastic pirate-themed racing board game. It can be played with 2-6 players and has excellent player interaction. Young children and grown adults love searching for treasure, storing food, collecting powers, and firing cannons at opponents. The race to Port Royal is so much fun with tough choices as a pirate captain. You won't be disappointed with the beautiful artwork/game pieces and the player interaction!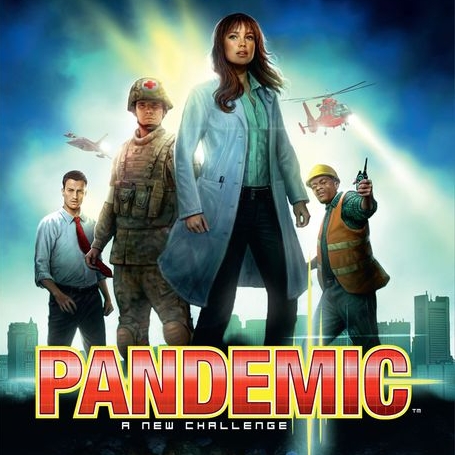 Pandemic is a co-op game where players are part of a diverse team with a mission to save the world from 4 rapidly spreading diseases. You must coordinate with your team to determine which countries to travel to in order to contain and hopefully eradicate the diseases. This game always becomes super tense and is difficult to beat....but I always find myself wanting to play again and again after a loss.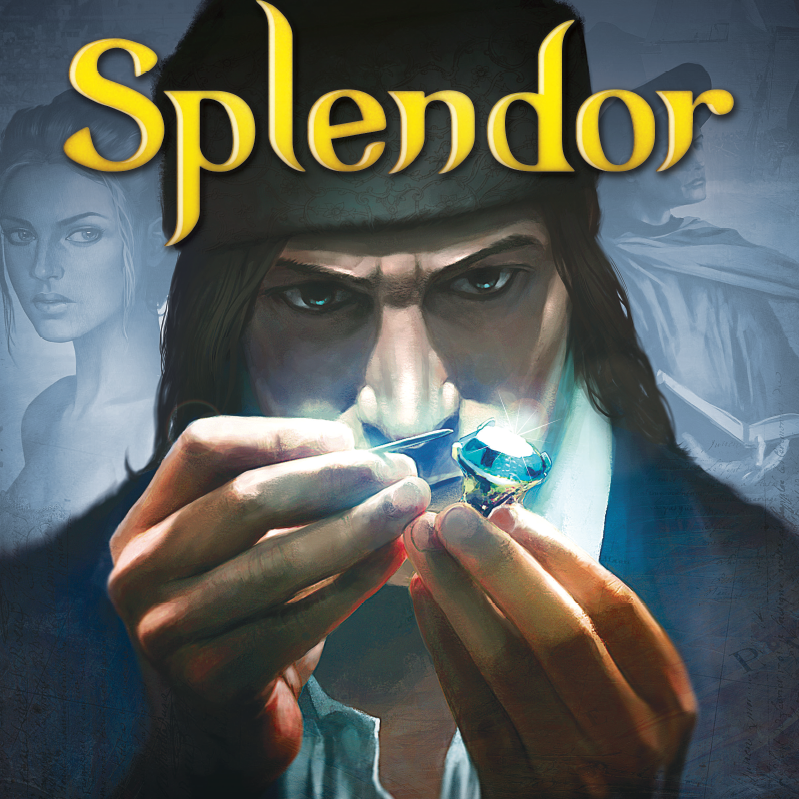 Splendor is an great gateway game because it teaches some of the core mechanics of modern board gaming and is relatively easy to teach. Splendor is an excellent family game that speaks to all ages! Collecting the gems to buy cards which allow you to acquire higher value cards and gain victory points is the goal of Splendor. The building and collecting component of the game is a major factor of why it appeals to all ages. The strategic element of the game is not necessarily light but it is easy to start playing. Splendor has been the biggest hit in my family and friend circles with numerous people buying the game after they experience a game or two!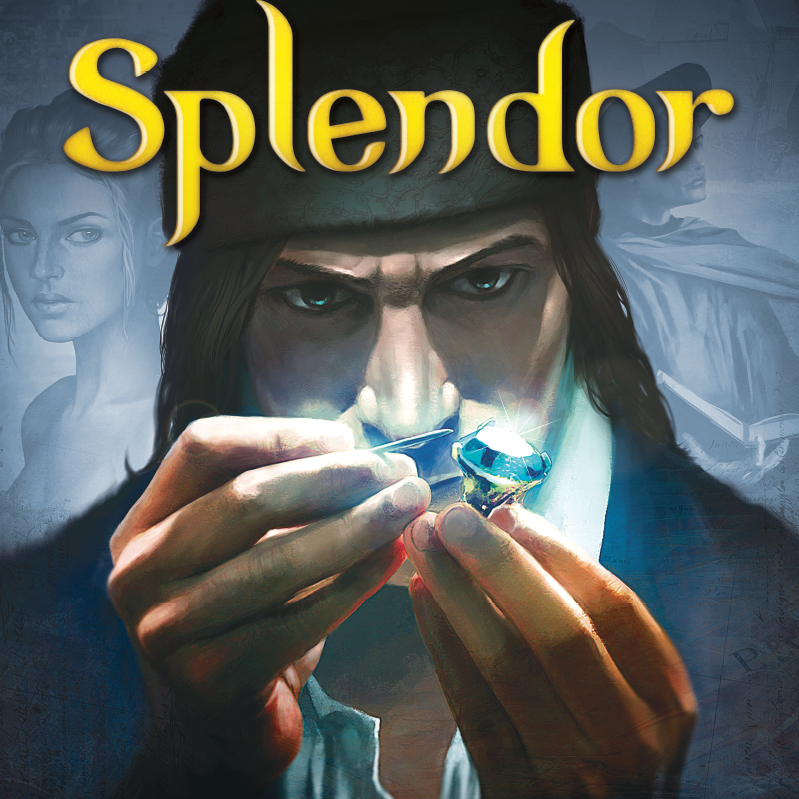 Splendor is a great light-weight game that essentially tests how good you are at developing a resource building strategy. Splendor is interesting because you can essentially develop your strategy (and backup strategy) at the very beginning of the game as you determine which cards with VPs will be most valuable to purchase to secure a win. Then your off seeing if you can accumulate enough resource cards that will ultimately allow you to purchase enough VPs to win. This game is quick and usually stays very close until the very end. Splendor is a great game to sneak in before you start playing a lengthier game during your game nights! It's also a great 2-player game!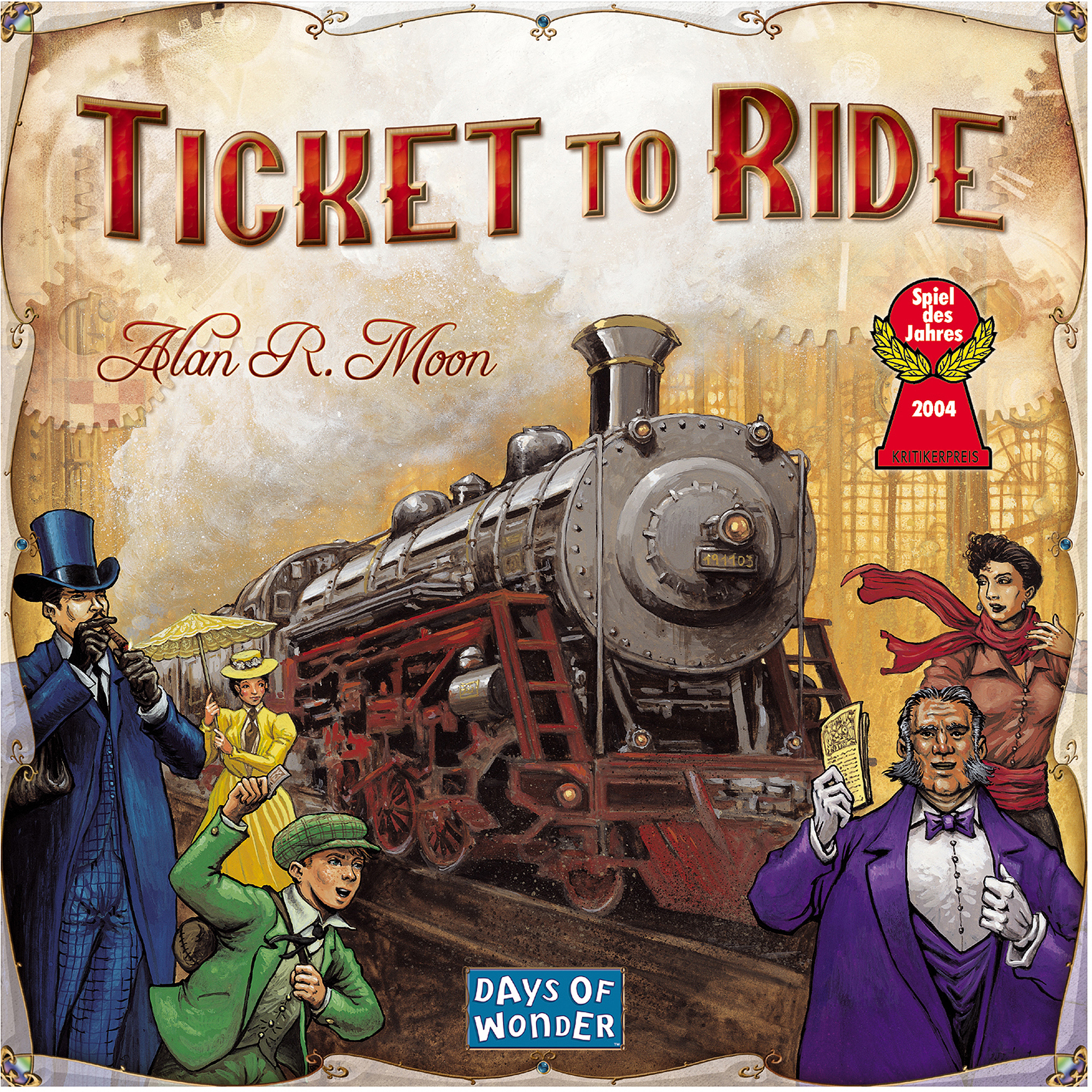 Ticket to Ride is one of the first family-based strategic games I fell in love with. The goal of laying down train cars to claim railway routes and competing with others in the process is very enticing. It is a simple game to learn but has intense strategic decisions along with competitive game play. This game has grown so much in popularity with over 20 different Ticket to Ride games/expansions in total! I personally own 3 of those and they are so much fun to play even after more then a decade of playing the original. Ticket to Ride is a must own for any type of gamer!


 
7 Wonders is a fantastic 3-round card drafting game where you are building an engine that will hopefully produce the most victory points at the end of the game. There are so many routes you can take, that I almost never know what strategy I'm going to take until the second round. I really like the diversity of strategies in this game and also the flow of the game is fairly quick. Definitely a game I never get tired of playing!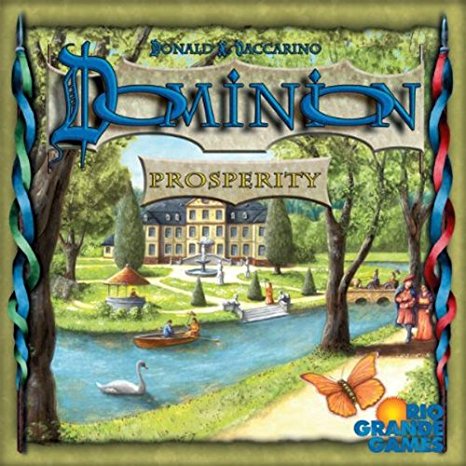 Dominion is the first deck building game I was introduced to and has become a classic for most gamers. Dominion has 2 standalone games and 10 expansions in total. I personally have played 7 versions and Prosperity is my favorite. You get access to higher VP and Treasure cards for the first time along with action cards that allow for more prosperity! Any of the Dominion games would be excellent to own but Prosperity is my favorite and a must own. Dominion is enjoyed by older children all the way to older adults and is a medium strategic deck building game. Every game is unique and different and that is one of the most intriguing aspects of Dominion.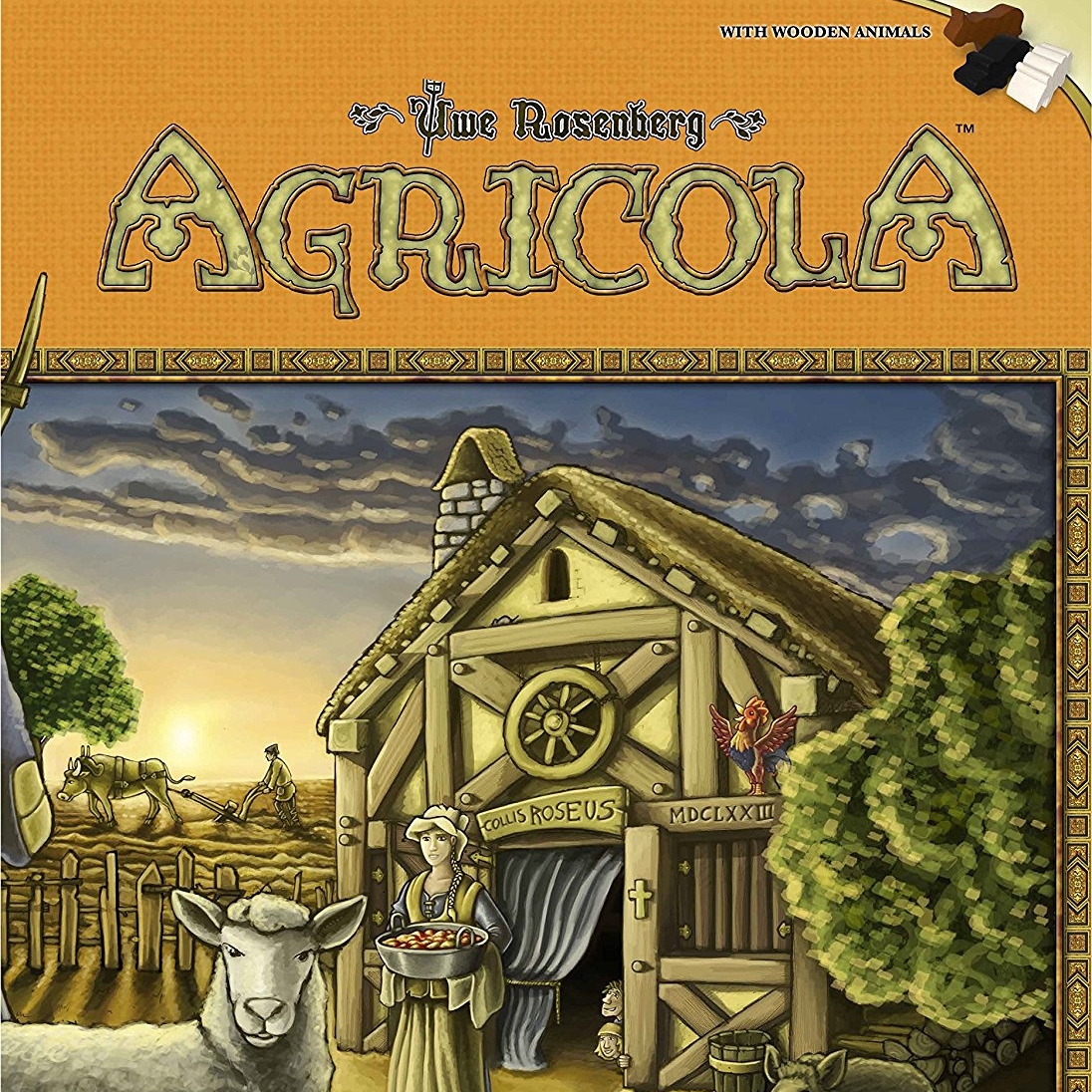 As a kid I was obsessed with "Sim Games" and Sim Farm was my absolute favorite. After the first time I played Agricola, I instantly was hooked as it was essentially Sim Farm on a board. Agricola (pronounce 'a-grick-cola') is a game where each player starts out with two farmers and an vacant piece of land. The race begins to see who can develop the most well-rounded farm within 16 rounds with options to plant crops, breed animals, and grow your family to work the farmland. This is arguably one of the best worker placement games ever created and became my favorite game of all-time after being introduced to it in 2017!





 
Istanbul is a fantastic Euro game that introduces unique movement mechanics with the merchant and assistants. The modular board lends to high replayability. There are multiple paths to victory which is something I desire as it changes each game. The artwork is topnotch and you get a lot of game components for the price of the game.
The expansions improve the game immensely. Once you play an expansion you won't want to play with just the original. It is currently my wife's and my favorite game to play with each other. The rulebook offers a couple different variants to keep the game interesting and more challenging. Istanbul is very underrated and anyone that I have introduced the game to absolutely loves the mechanics and unique gameplay. Do yourself a favor and buy this game, you won't regret it!